Hawthorn Blossom Bangle in Gold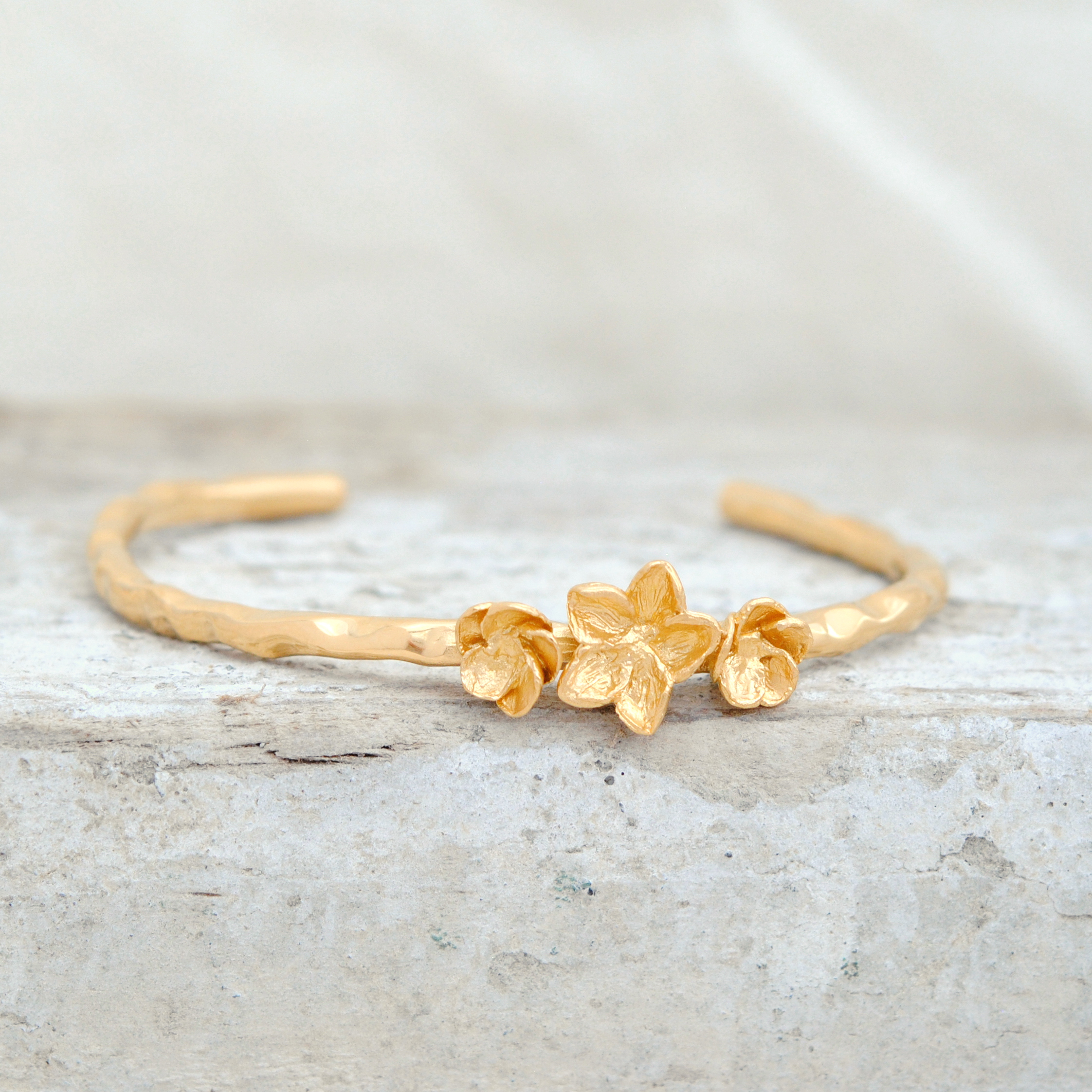 Hawthorn Blossom Bangle in Gold
Three hawthorn flowers in the stages of blossom sit timelessly on a textured bangle. This piece was inspired by the wild, and untamed hawthorn blossom that bursts into life in the British countryside during springtime.
Product Information:
Handcrafted by Alice in gold-plated solid sterling silver, the intricately detailed hawthorn blossom rests on a highly polished textured bangle measuring 3mm thick.
The gold hawthorn blossom bangle comes in one size as it has an open end for an easy fit. Please specify if you need a particular size by leaving a comment with your order.
Delivery:
Elegantly gift packaged in a stunning signature box, all orders are sent out in eco-friendly recyclable or biodegradable packaging.